Understanding the ScalaHosting SPanel Interface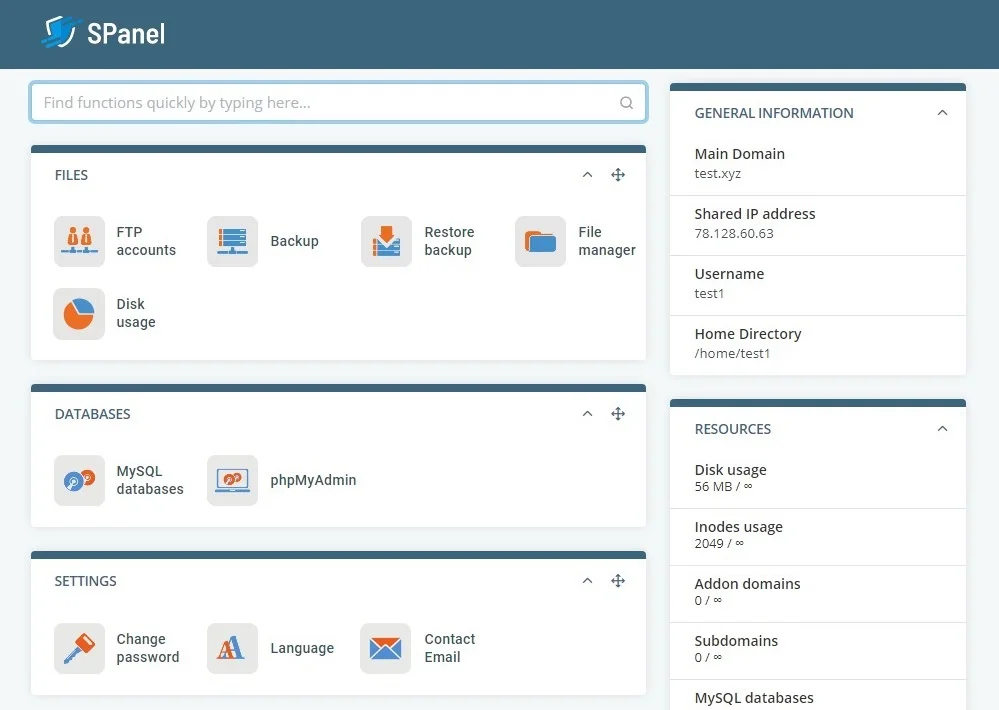 SPanel is a pretty simple tool. Databases, files and emails are all split within their own categories. Try clicking on appropriate box then change settings inside the corresponding sections that appear to modify some of these setups. Those selections are located in the primary viewing area on the left.
Along the right page of the site, there are displayed information that display basic user credentials. The upper box offers general info regarding your hosting package, as the resources box displays the resource consumption of your service.
Configuring Your Domain Name

Part of the data inside the welcome email we got will be about nameservers. You'll need this information to connect the domain name with your hosting services account. To do so, go to your domain registration dashboard then type in the nameserver data from the email.
When you got your web domain anywhere outside of ScalaHosting, you'll have to do this. For those that have purchased a domain name from scalahosting, it is already connected to the hosting account.
Using SPanel to Install WordPress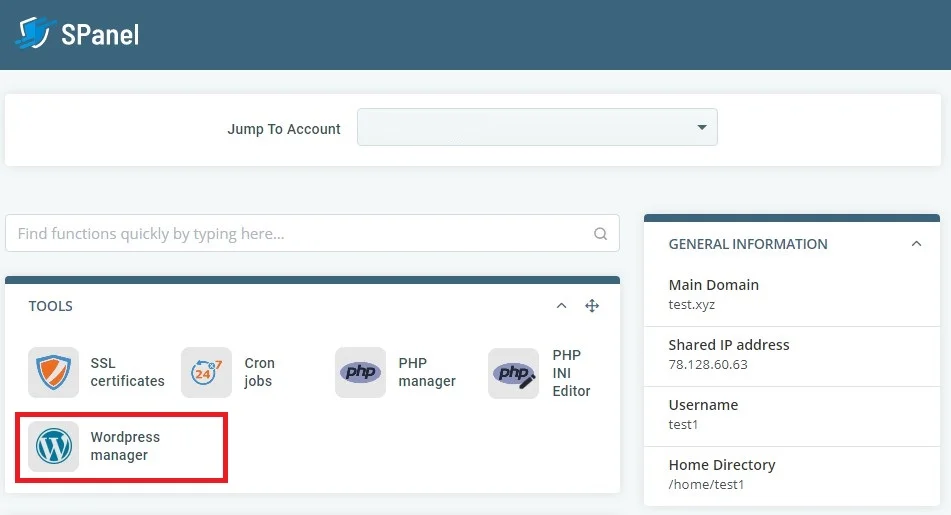 Note: The steps below are for fresh WordPress installs only. Contact our support staff if you're moving a current WordPress website to ScalaHosting. They can help you with your migration.
WordPress Manager is an automated management system included with cPanel. This enables you to not only install and set up WordPress instantly, but will also maintain it after your website is fully operational.
By selecting this option, you will be taken to the installation screen. To begin the installation, you'll have to enter the different fields on this page.
This includes the following:
Because web hosting accounts might have multiple domain names associated with them, you'll need to choose the domain name to connect with this WordPress installation, as well as the folder wherever you want and your website's files to go.
The setup process will create the folder you enter, and don't worry if it already exists. If you wish to host numerous sites with your account after that, it's best to put your WordPress instance inside a folder. This should help in the organization of your files.
With your WordPress installation, set a username. Later on, you'll use this to log into the WordPress admin dashboard.
You can choose whether to set your personal password or let the installation administrator do that for you. If you're creating your own password, make at least 8 characters long and include a combination of uppercase,special characters,  lowercase, and numerals.
In comparison to 'Password,' '[email protected]' would be regarded a considerably stronger password.
This is the email address to which your WordPress installation will send updates. You can use this form to insert anything of your email addresses.
After you've filled out all of the fields, click the 'Install WordPress' button and wait for the operation to finish. You are not required to wait during this page and may now exit your browser.
It should just take a couple of minutes to complete the installation. When everything is finished, the system automatically send an e – mail to the address you specified previously.
Using SSL on a WordPress Website
In today's world, Secure Sockets Layer (SSL) certificates are crucial since search engines increasingly use them as a ranking element. At the same time, users who visit your website will be informed if your site is not SSL-enabled.
You don't have to worry about this because all ScalaHosting plans, including WordPress Hosting, feature a free SSL. SPanel will automatically monitor your website for SSL presence after your account is created and WordPress is installed.
It will also automatically renew your SSL certificate when it expires, making it a hands-off operation. You can choose to do the very first time setup process yourself if you don't need to wait on SPanel to detect it.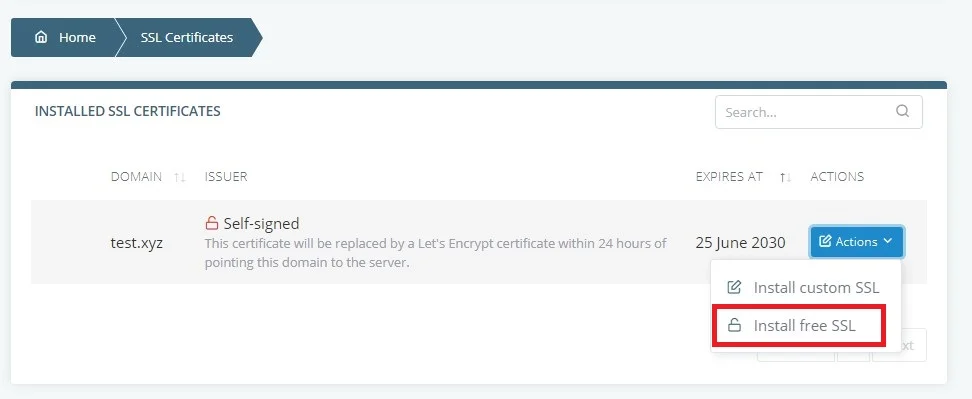 This can be done via the SPanel interface by going to Tools -> SSL Certificates -> Actions -> Remove. Install a free SSL certificate. Remember that you only need to perform this once for each site, even if you 're doing it individually.
Creating an Email Account using Your Domain Name and Then Using it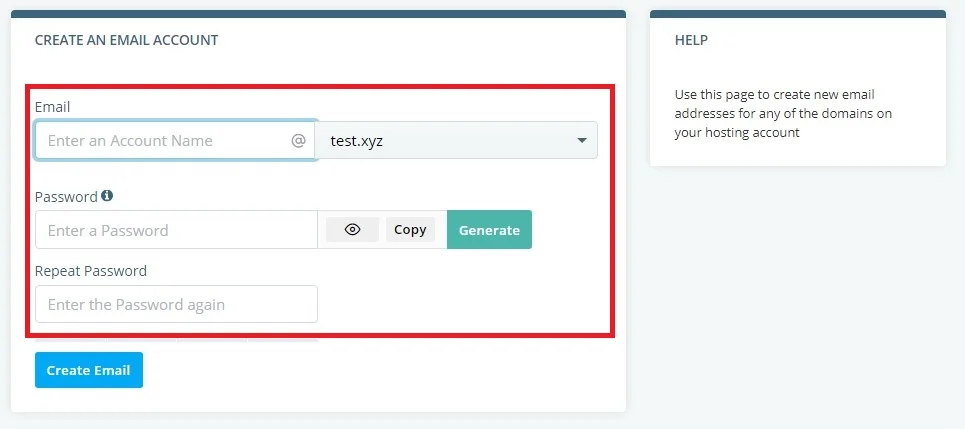 Perhaps if you choose WordPress Hosting with scalahosting, you will receive free email managing as part of your package. Use the 'Email Accounts' option in SPanel to establish a custom e – mail address for the domain name.
You can enter your username here and link it to any of the domains you've connected to our account. Choose a password for it, then click the 'Create Email' button to complete the process.